While the boys are outside playing in the sprinkler, I thought I'd catch up on some picture posts. June, like the rest of the year, has gone by quickly. However, we were able to enjoy a little family trip to see family and friends. Ben took part in a Songwriting conference in Indiana that was put on by the Gaithers. Me and the boys enjoyed some quality time visiting with my grandparents while he was away. The boys loved playing outside, going for walks, and especially the water guns!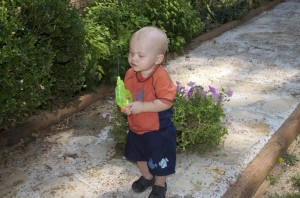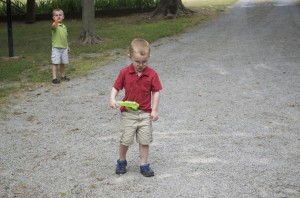 Once we were all back together, we piled in the car for a quick trip to Springfield, MO, our old stomping grounds for five years. I enjoyed seeing old friends, and of course, eating Andy's.
Ben and I decided that the boys would really enjoy Silver Dollar City. So we spent a day there, and they loved it. Caleb was just tall enough to ride Thunderation. He came off of the ride and said, "Mom, that was awesome! Can I ride with you next?"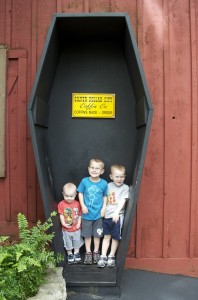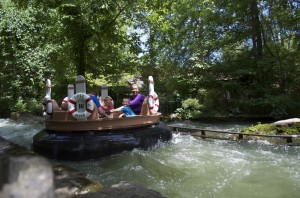 Don't let those kid rides fool you!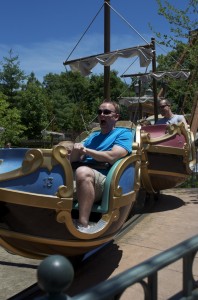 One of Blaise's favorites…I kind of enjoyed it myself.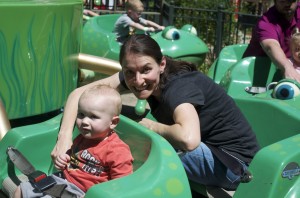 I just LOVE Joshua's face on this one. It looks like pure terror.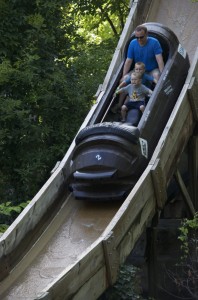 Blaise and the boys other favorite ride.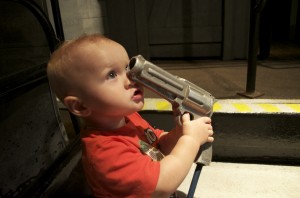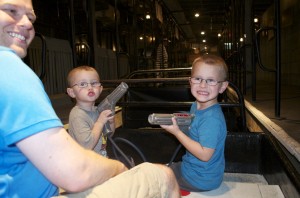 A quick stop off at Blue Springs before returning to my Grandparent's house.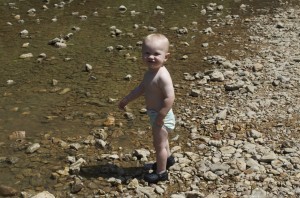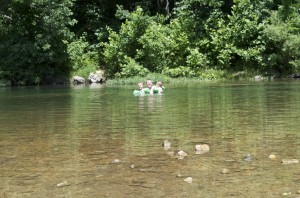 What's a trip to Grandma's without fireworks…even if it's not July 4th.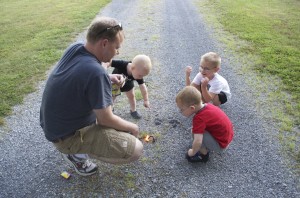 Joshua lighting a firework.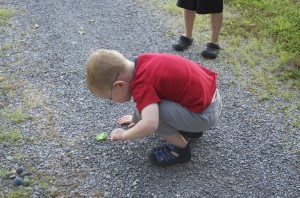 Caleb taking his turn with a smoke bomb.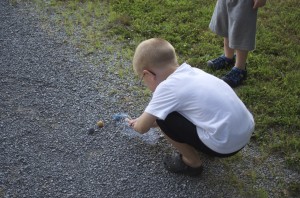 And Blaise running through the smoke.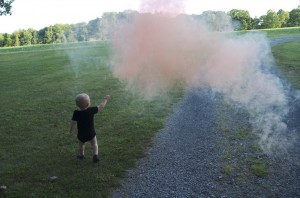 We had a great time. Hopefully the boys will have fond memories.