I've got a little Blaise snoozing on my lap, so I thought I would try to get some pictures up before it was time to feed the little guy again.
Caleb loves Baby Flumpy. He loves to hold him and kiss him, and when he starts to fuss, he's ready to hand him back.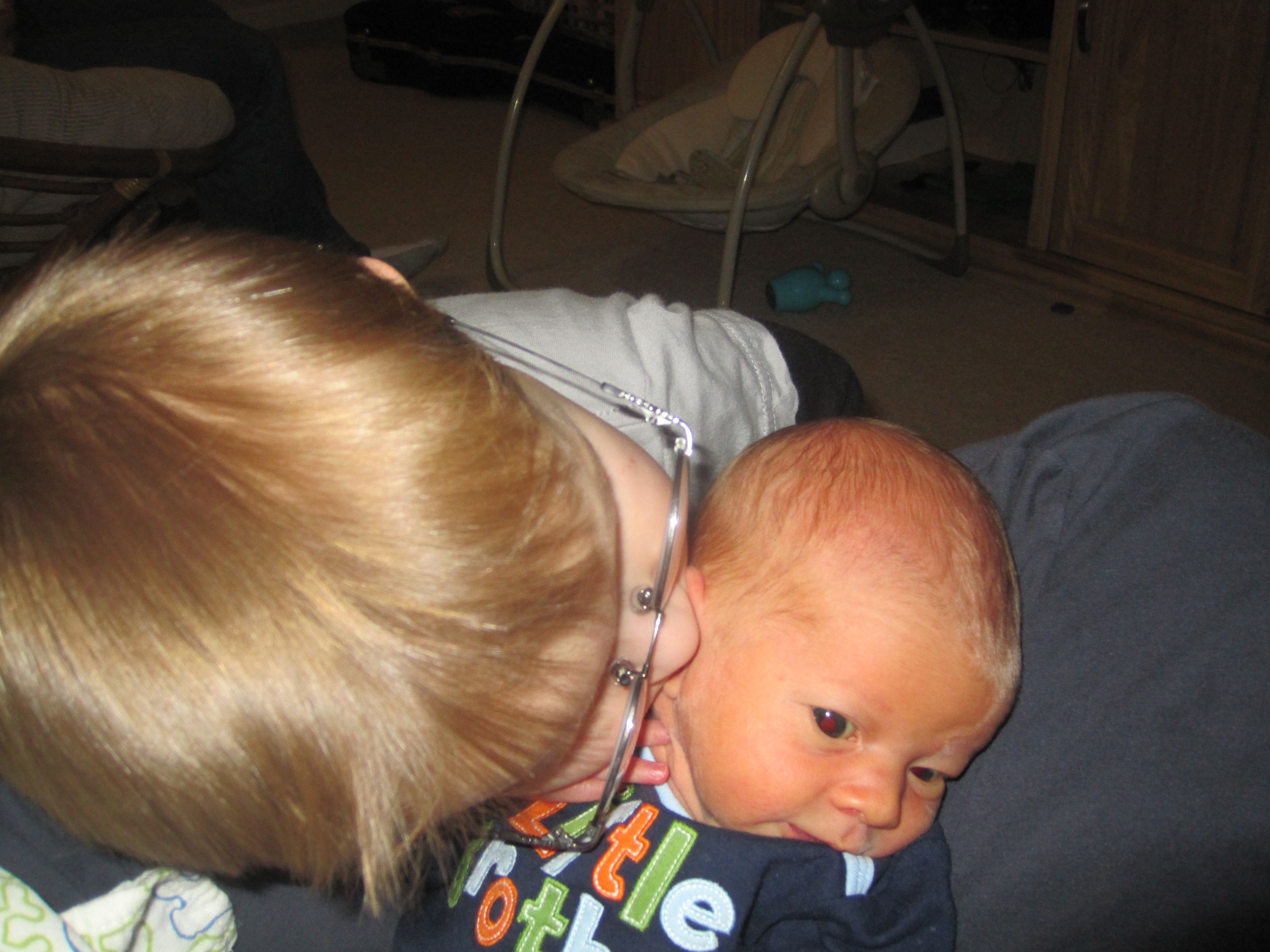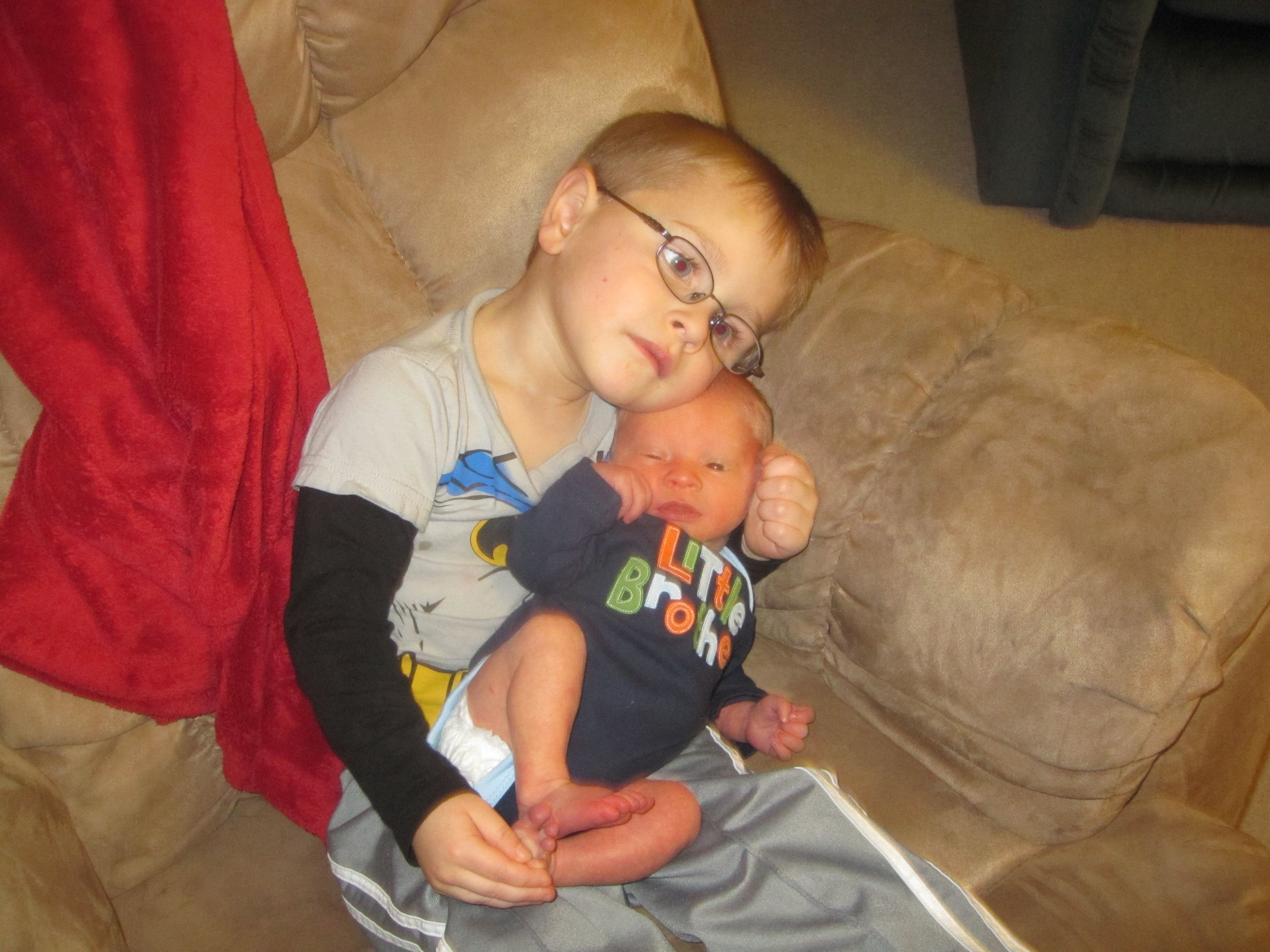 Joshua loves Blaise, too…but on his terms. He wasn't interested in taking pictures at the time. He was having more fun playing in Blaise's swing.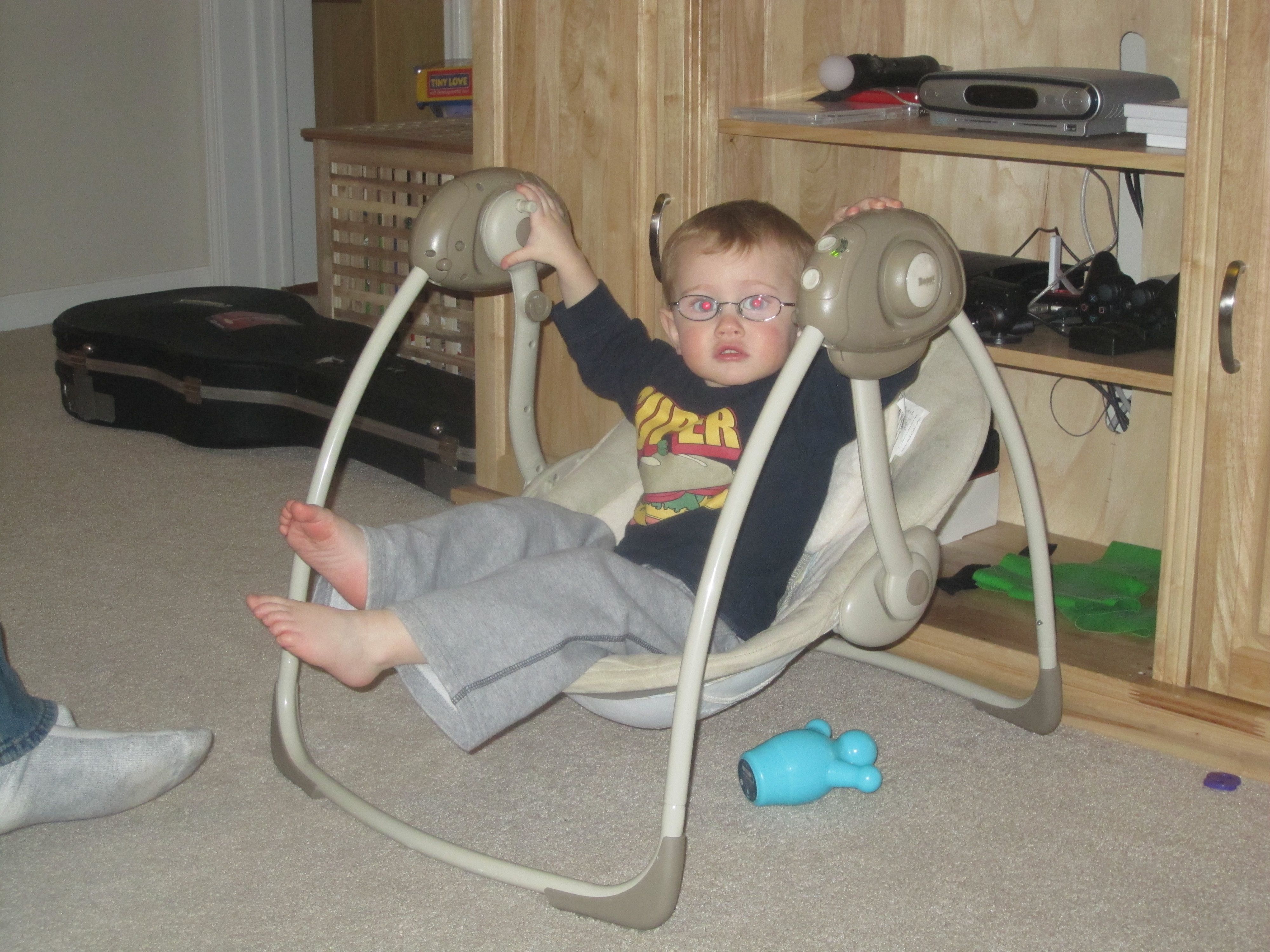 Yeah, he loves him!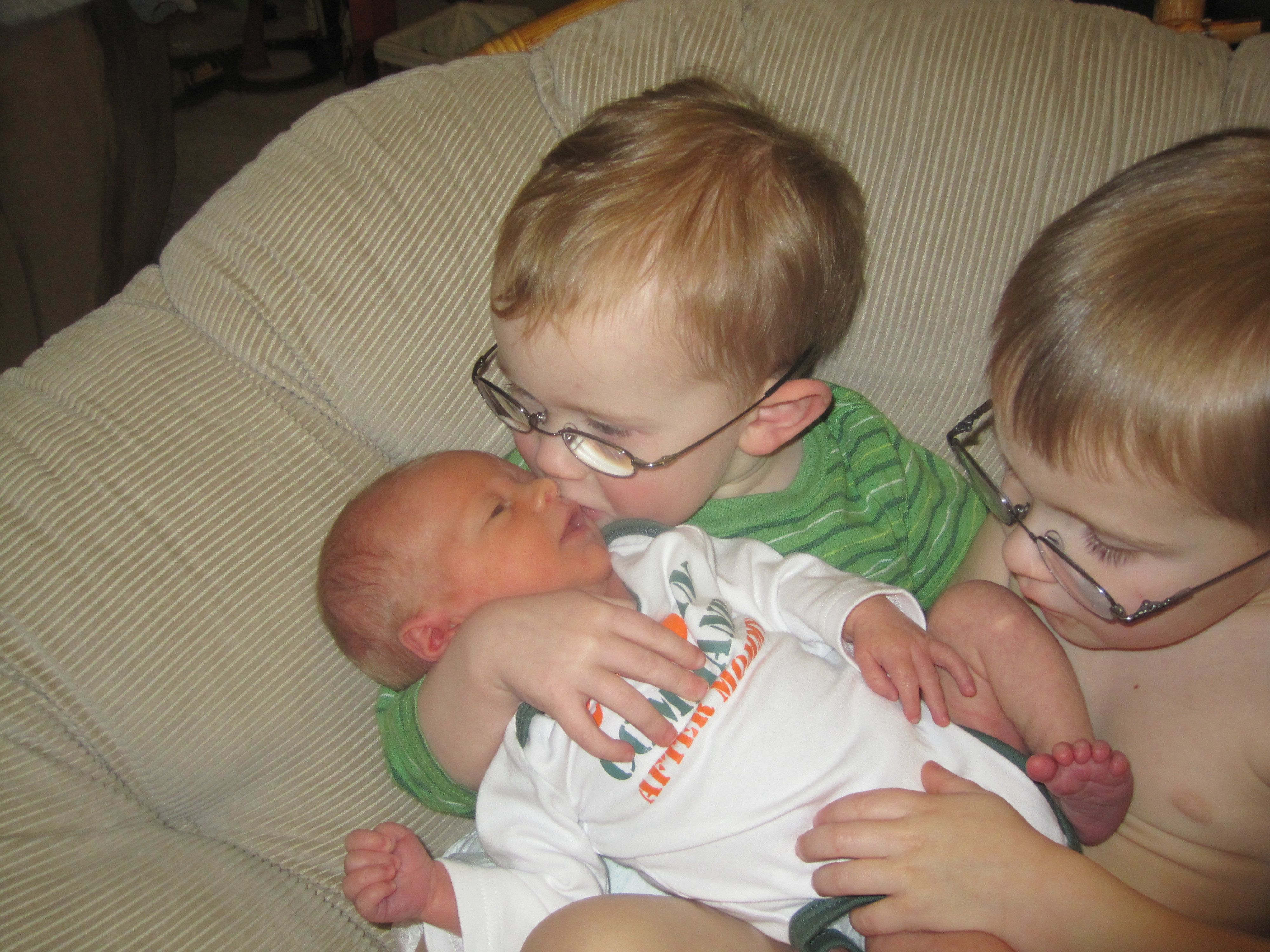 Blaise is enjoying a little awake time on his play mat.
His big brothers decided they needed to show him how everything on the play mat worked.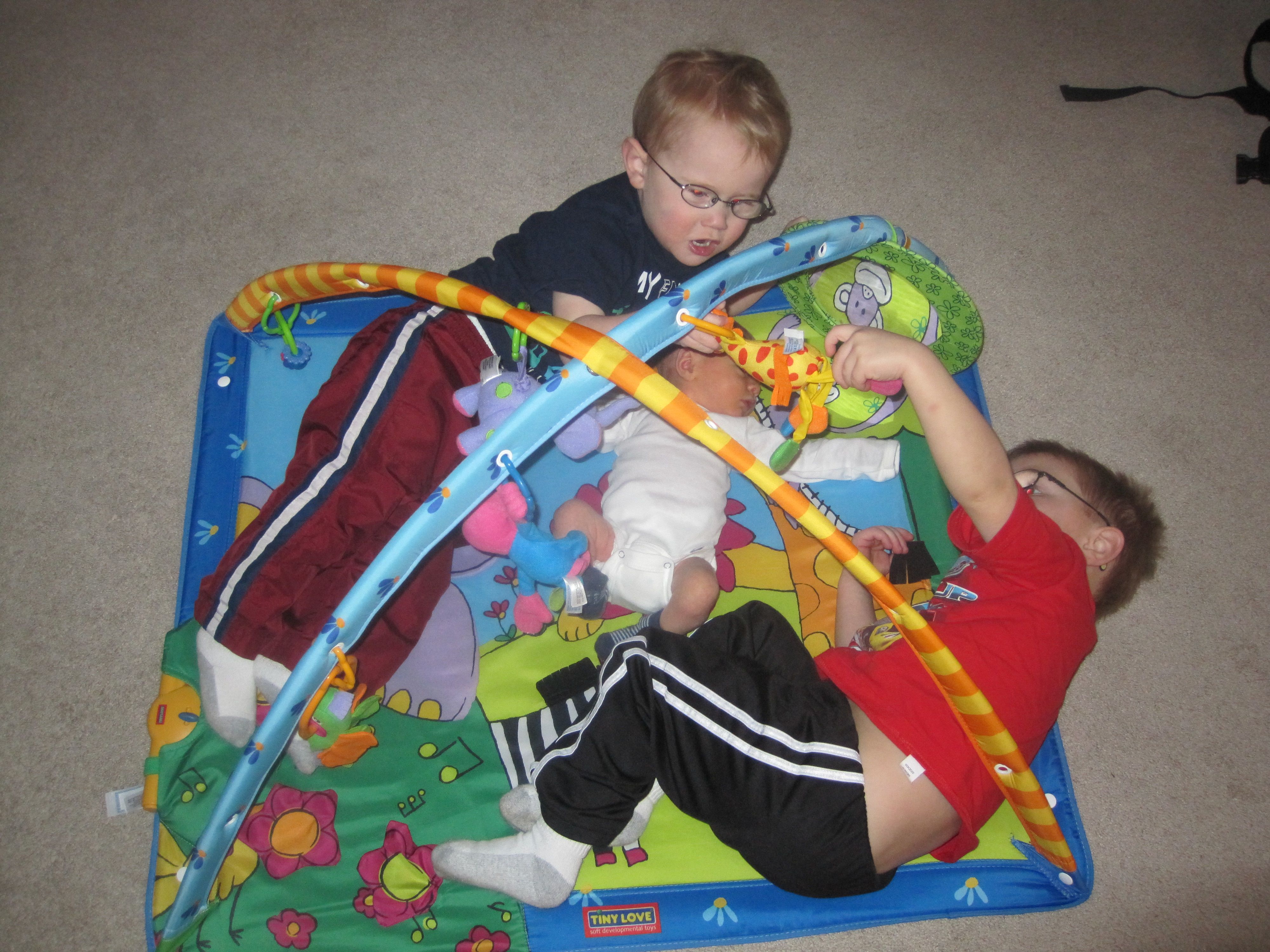 Wow, I got a smile or smirk from everyone. (Don't mind Caleb. He's not turning into the Hulk. He just finished a green popsicle.)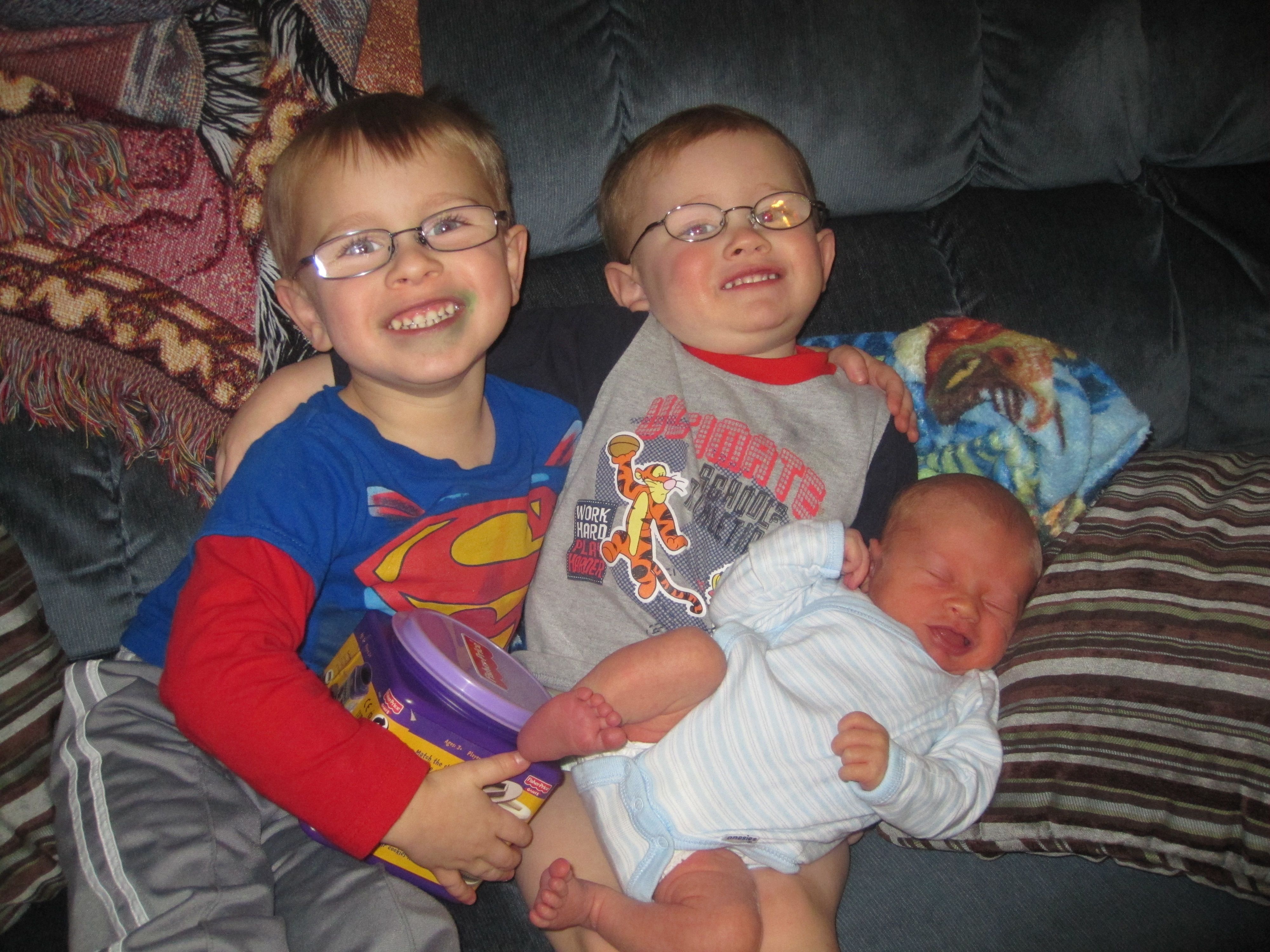 And here is our traditional umbilical cord picture.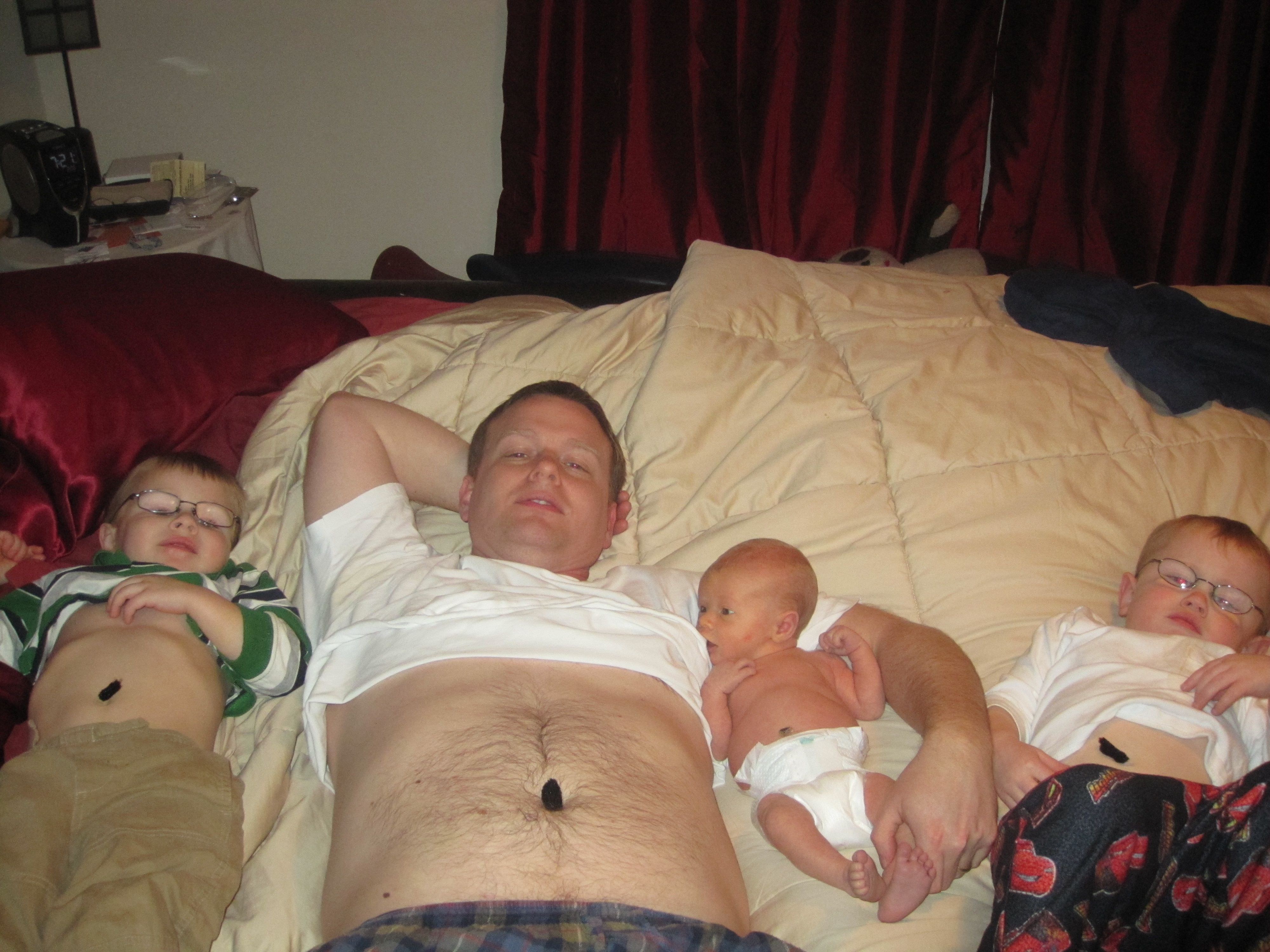 Well, I finished just in time. Little Blaise is awake and ready to eat. Hope you enjoy the pictures!