Okay…it's hard to just choose one picture. So this time you'll get four.
The boys love having me take their picture when they are jumping off of stuff. Then they run to me and ask to see it, and then run back to whatever they are jumping off of and yell, "take my picture!" I loved this one…Caleb has his cape on and the way his feet are positioned, it looks like he is taking off.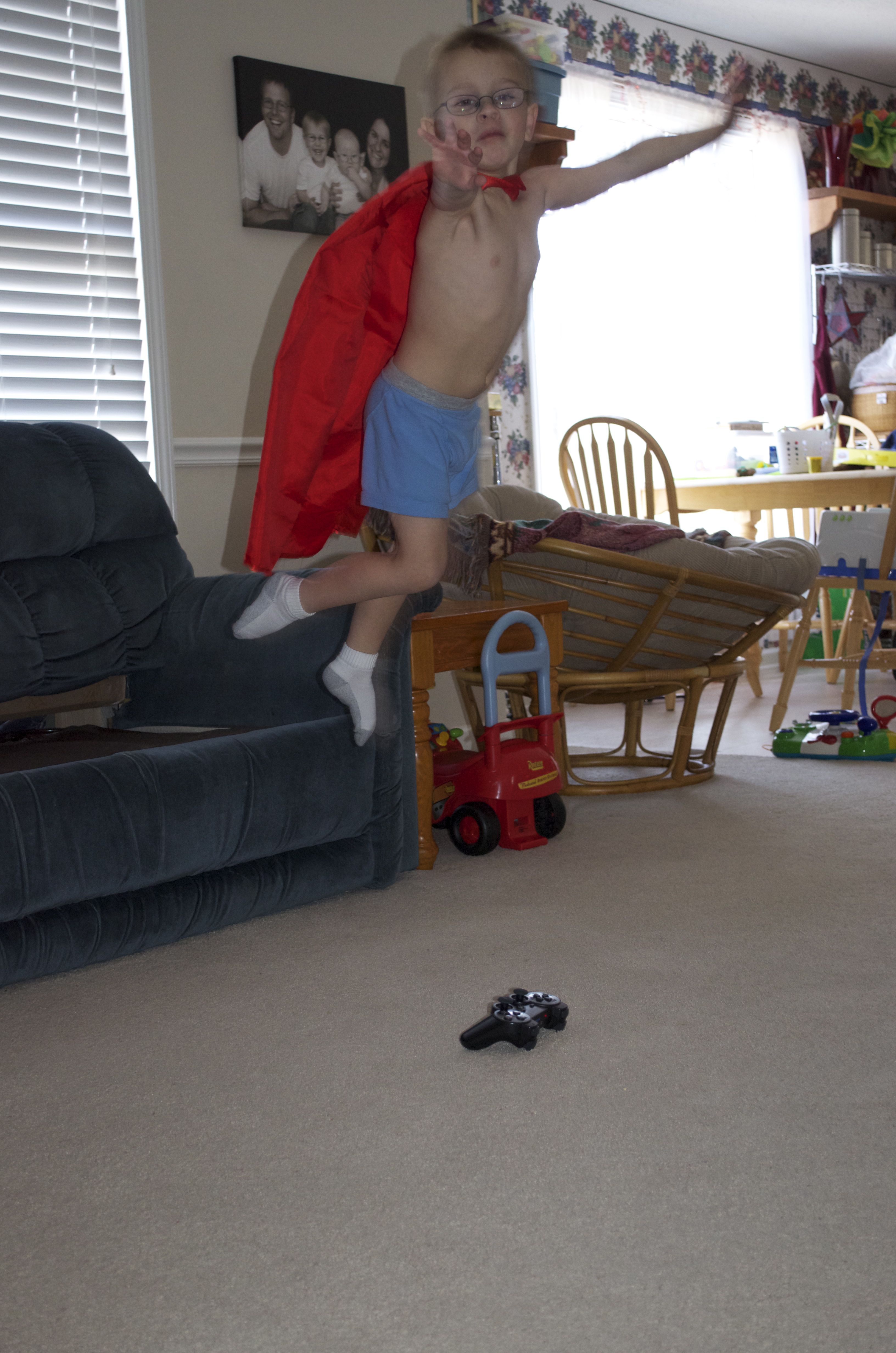 Joshua loves to to hug and snuggle. He's getting his snuggle fix with Blaise.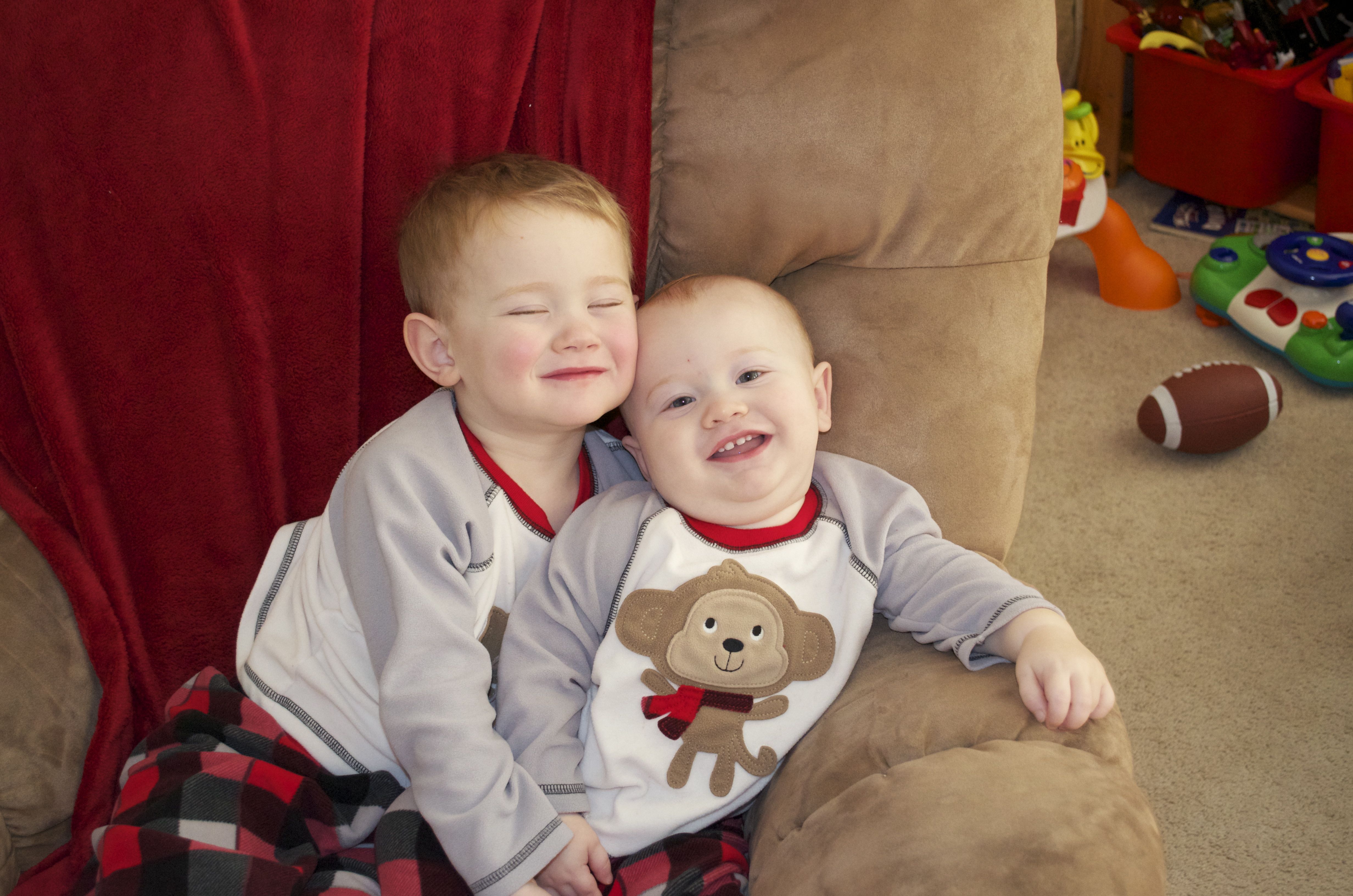 What baby doesn't love playing in the cabinets? Blaise thought it would make a great seat as well.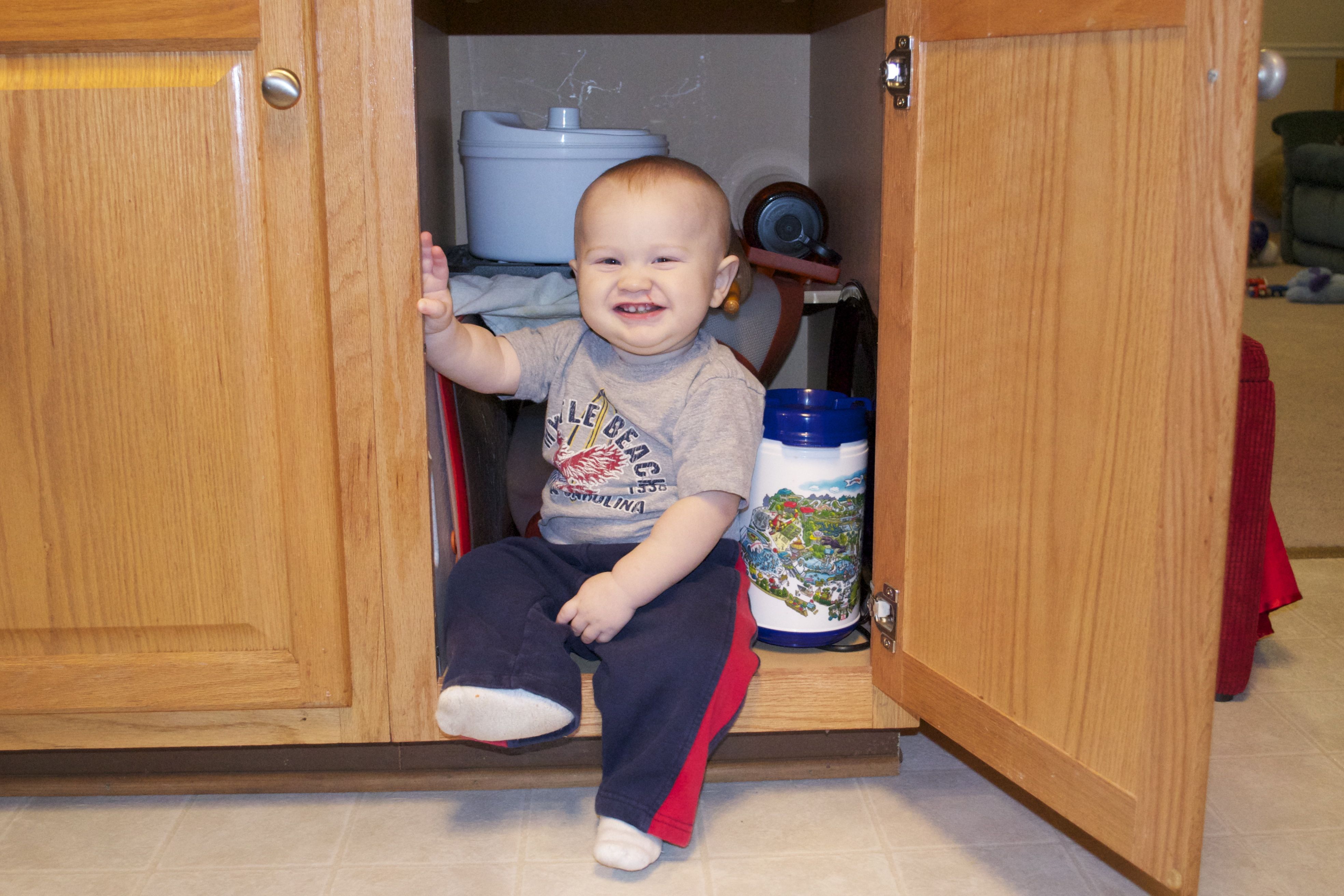 The boys love playing with Daddy. At first it was just Blaise enjoying a ride, but once the other two saw Blaise, they all jumped on Daddy's back.
Whew! One week down…bet you thought I wasn't going to make it, since it is Friday. Enjoy!