Blaise celebrated his first birthday this past week. Can't believe it! We had a party for him last weekend, where he celebrated with his cousins. We had some of his favorites…popcorn and smoothies!
Blaise before the festivities began…playing with balloons.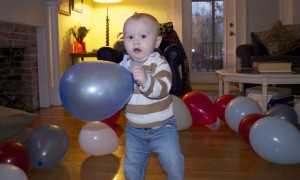 Joshua was ready for the party to begin. He couldn't wait to help his little brother open presents.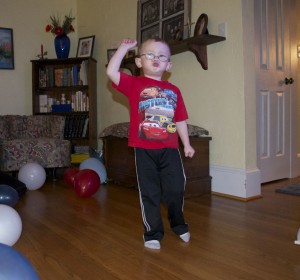 Blaise wasn't very interested in opening presents. He chewed on this almost the whole time.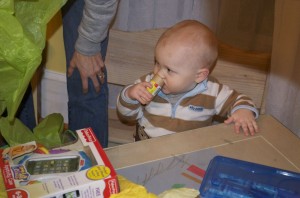 He wanted to get to the good stuff…his cake!

On Thursday, we celebrated again. This time he was a bit more into the whole opening presents thing.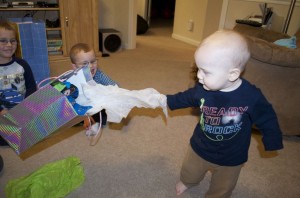 He was still more excited about eating his birthday dessert though. This time he had some brownies!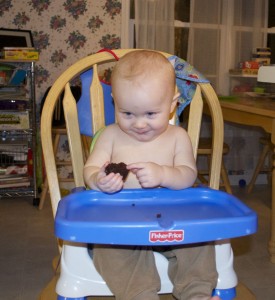 Just a little messy…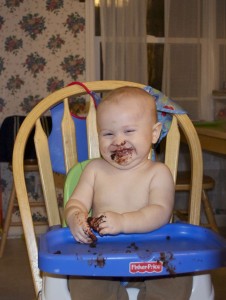 This winter has been so mild. We decided to spend some time at the park on this beautiful day. Here are a few shots.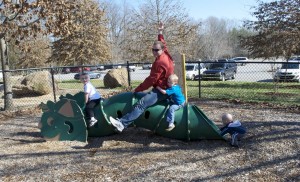 Caleb…acts just like his daddy!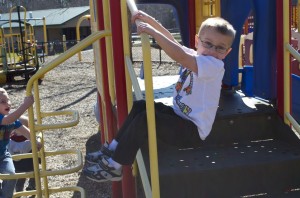 Blaise having fun on the slide.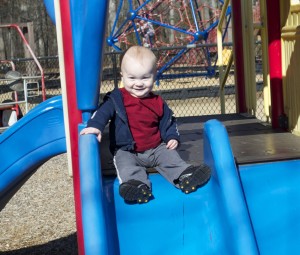 The boys swinging and climbing trees. Sorry the swinging one is kind of blurry, but I love Joshua's face!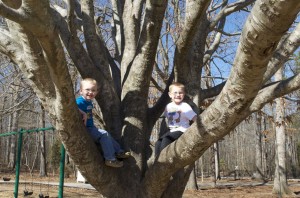 Hope you all have a wonderful weekend!