Kids are back in school.  The political conventions are over and the campaigning is in full swing. (Go McCain — Palin!)  The days, though getting shorter have been hot.  Just the kind of days where you want to be cooling of in a friends pool or taking a spontaneous trip to Myrtle Beach — and that is what Caleb has been up to.

The day after hurricane Hanna came through the Carolinas, we picked up and headed down to Myrtle Beach for a few end of summer days on the beach.  Caleb  enjoyed the surf and sun, and even picked up a case of athletes foot from the pool.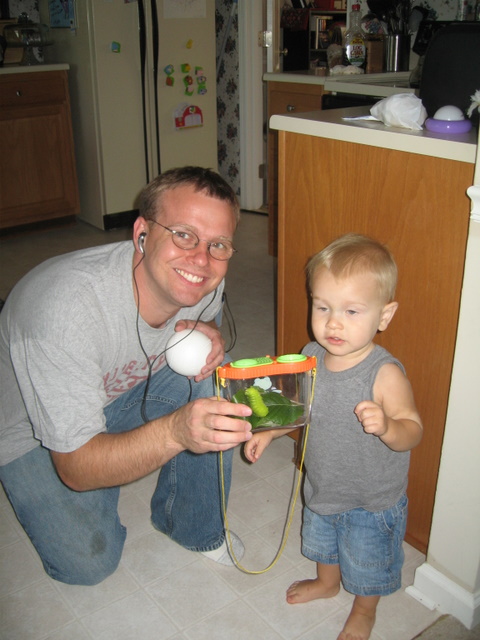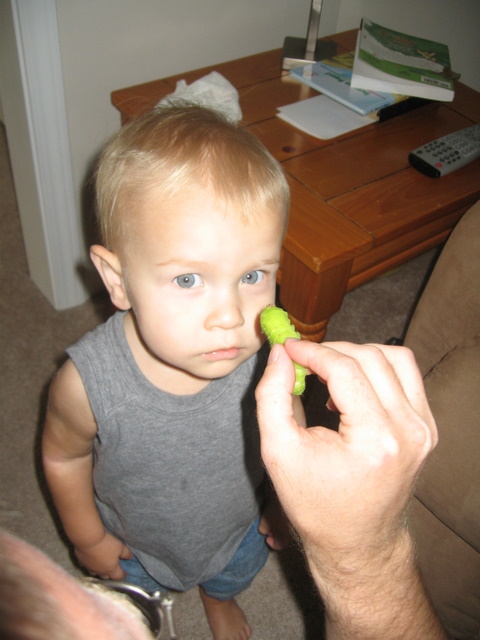 We found a large caterpillar in our garage and we moved him to Caleb's bug box.  In a day he had made a cocoon for himself.  Now we are anxiously awaiting the metamorphosis.  Does anybody know what kind of moth/butterfly we have?